J6B Jaktfalken II: falcon from the north (瑞典)
As you may already know, a full Swedish aviation tech tree is coming with War Thunder major update update 1.95. Swedish aircraft will gradually be added to the game during a beta test period, and players who have purchased early access packs will get the chance to research all the Swedish aircraft as soon as the update is released.
J6B Jaktfalken II, fighter, "reserve". Sweden, rank I
Pros
Great handling characteristics
Large choice of machine gun ammo belts
Cons
Average speed near the ground
Weak armament
The Svenska Aero J6B Jaktfalken II is a classic biplane fighter of the pre-war period. The aircraft was partially covered with metal and fabric. The cockpit was open and the powertrain was a British radial 500 hp Bristol Jupiter engine. The J6B is armed with a pair of 8mm Swedish-made machine guns – a licensed copy of the Browning M1919 with a new calibre. Due to its less-than-impressive engine, the J6B's speed near the ground is fair to average, however it manoeuvres well even at low speeds.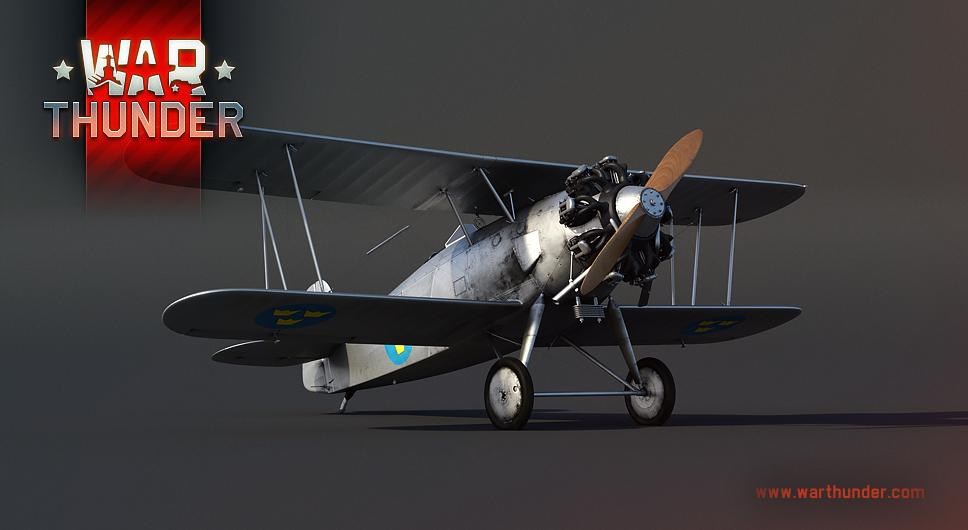 The J6B is a good in-game starter aircraft for players of Sweden. It's a good choice for playing in lower ranked "sandbox" matches, allowing players to earn their first victories and Silver Lions for researching new starter-rank aircraft. The J6B's level flight speed is relatively low, so it's best to gain altitude away from major dogfights. It sports two guns in total, but the pilot has a wide choice of ammunition including incendiary, armour-piercing, and tracer rounds.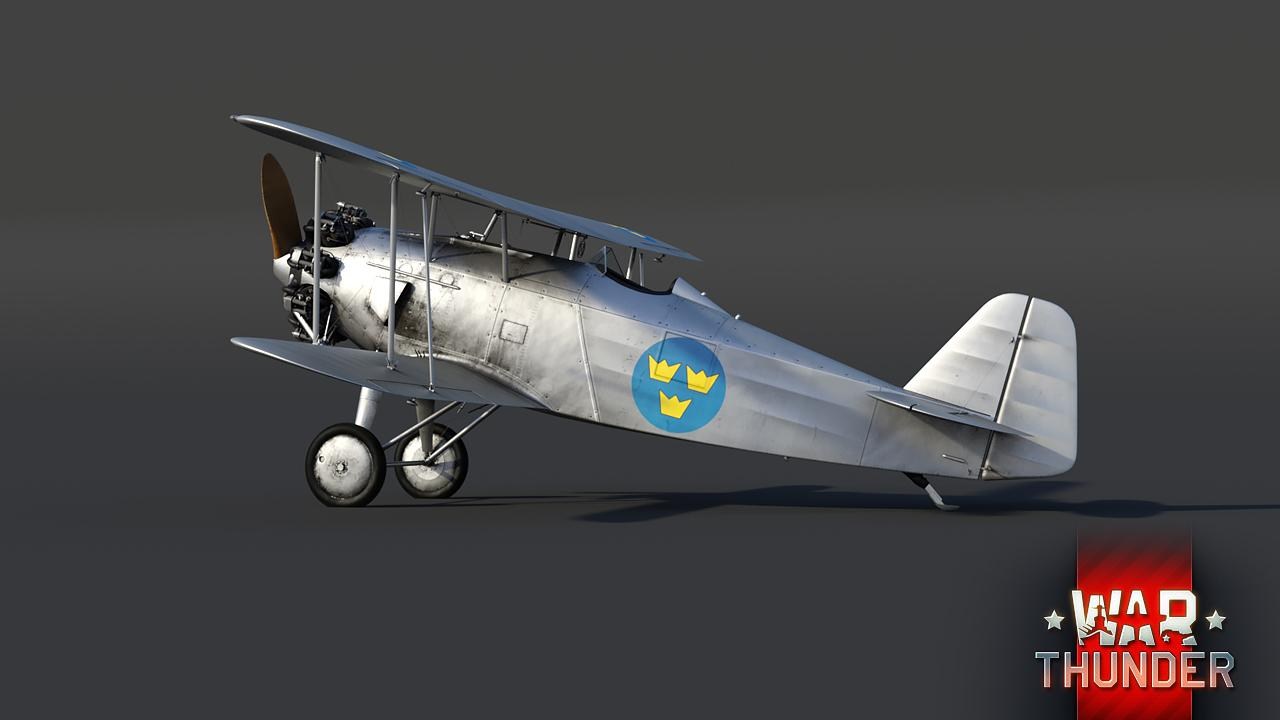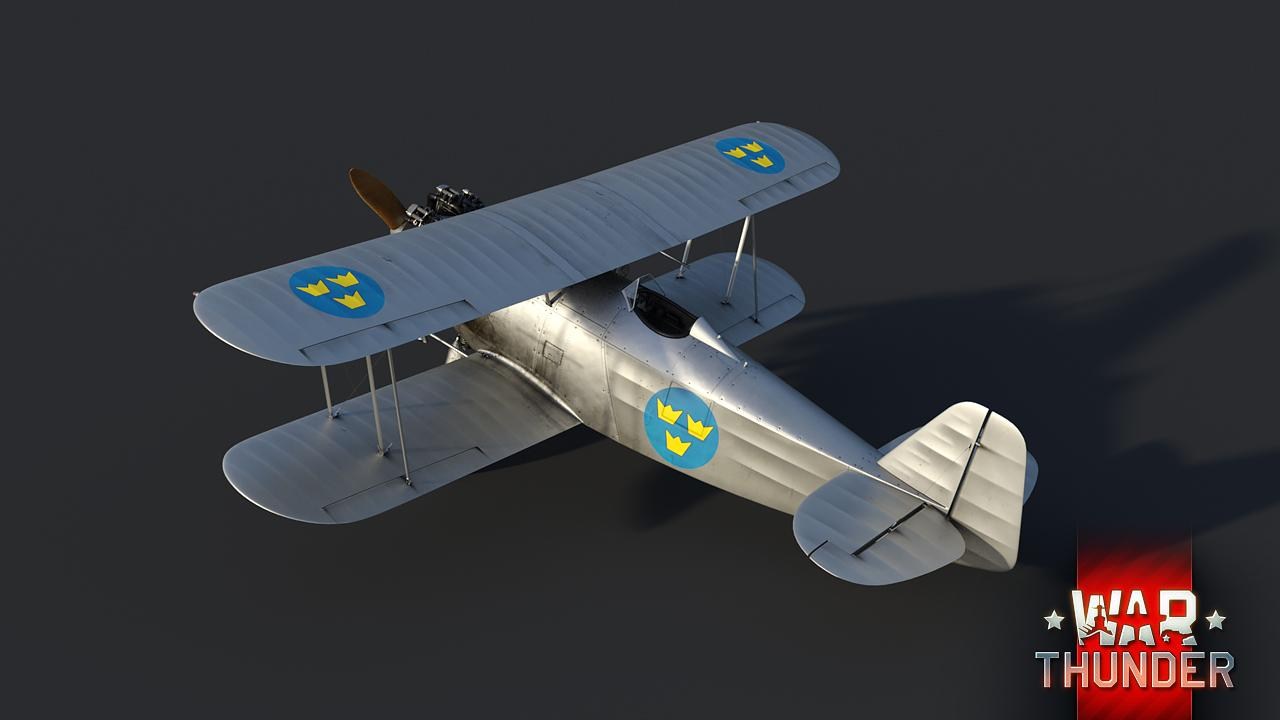 Players will find that Swedish aircraft will prove their worth as interesting and unique war machines. Stay tuned to our Developers' Blog articles to find out more about the cool new additions coming to War Thunder in major update update 1.95. See you there!